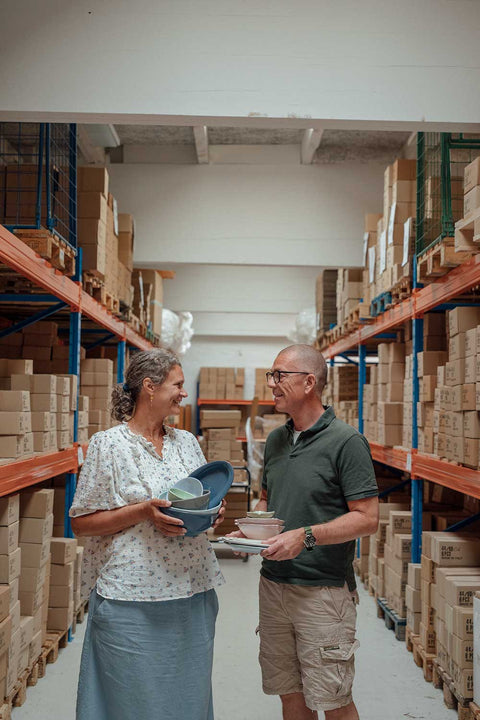 About CASAgent
CASAgent is a contraction of "CASA" (Home in Italien) and "Agent", symbolising our focus on home and agency.
Established in 1988 by Ulla and Poul, CASAgent began as an agency specialising in Italian glassware, including vases, dishes and bowls.
After a few years af representing various agencies, CASAgent underwent a reorganisation and transformed into a wholesale business. With five years of residency in Italy, Ulla & Poul leveraged their networks and friendships to bring exquisite household and tableware items from Italy. After 32 years, Ulla & Poul decided it was time to embark on their retirement. 
On January 1st 2020, we Henrik and Charlotte took over the reins of CASAgent. Having retailed CASAgent Products in our own store since 2005, we posses an intimate knowledge af the brand. As of 1st of January 2023, we made the conscious decision to fully devote ourselves to CASAgent, selling our store in the process.Our mission at CASAgent is to uphold a strong brand identity that brings joy though "COLOURFUL MOMENT" at the table.
We strive to continuously develop products, colors, and sales channels worldwide while paving a sustainable path to our dining experience.
Charlotte & Henrik
Handcrafted, autentic, and made with love in Italy
All our products are "Made in Italy". Our range is ceramics in approx. 20 different colors and many different shapes. Plates, bowls, cups, dishes and much more. Today we sell to stores in large parts of the world, primarily Europe.